I've been meaning to post since the end of June. Here are a few more cards I finished around the end of June. The first two are cards my sister-in-law asked me to make for friends of her's. It gives me good practice making cards for family on request but I've got to reserve some time for what I want to work on. I'm trying to learn and need personal time to play.
This one I made for my brother-in-law for his birthday, he love it. I found a couple tutorials online for this kind of card and will try to find them so I can give props & the links. I did alter it somewhat but the inspiration was from another crafter. (please excuse my fingers in the shots, they were in desperate need of a manicure.)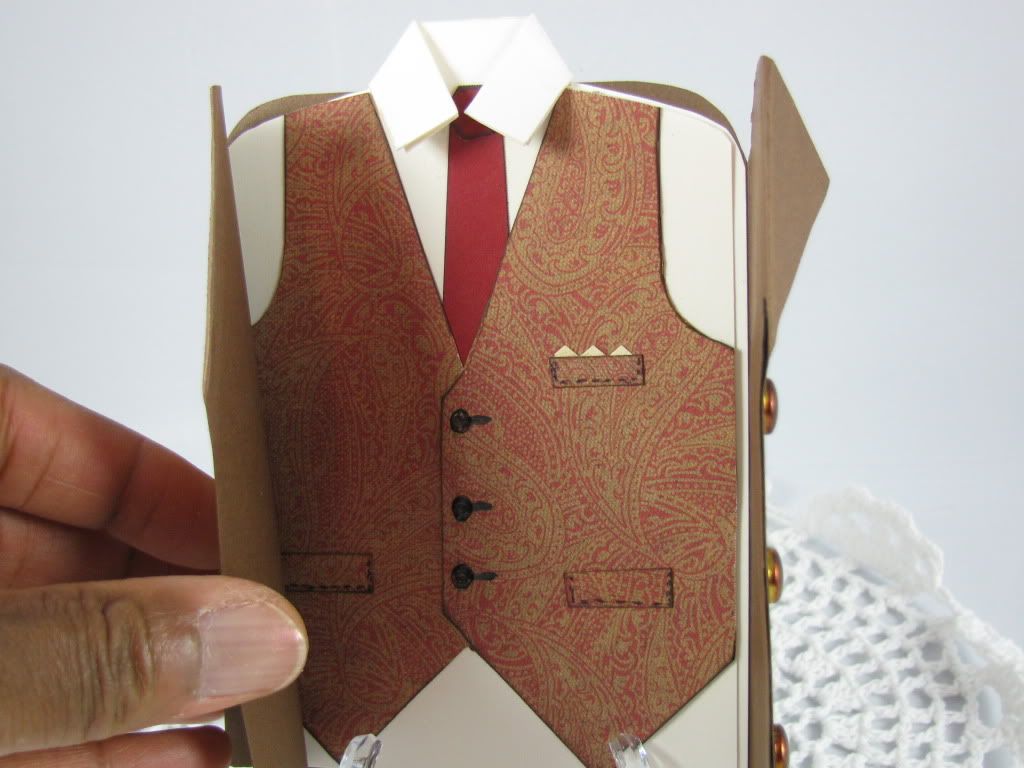 I actually took a couple days off with the 4th of July holiday but we had a terrible storm blow through the DC metro area and I lost power, phone & cell service for 3/days just before the holiday. So I didn't get as much done as I would have liked but I'm so grateful I got power back the day before the holiday and some of the hottest days we've had yet this summer, whew!! I have more to post hopefully tomorrow stay tuned.
Happy Crafting!!